Aluminum Photo Water Bottle, 600 ML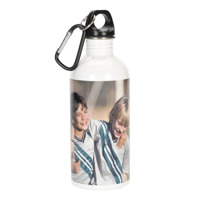 Easily personalize this recyclable 20 oz. Stainless Steel Photo Water Bottle with your favorite pictures. Comes with a spill proof screw top and clip. Bottle is not microwave or dishwasher safe. Hand wash only.

**This product is produced at an outside production facility. Typically allow up to 10 business days before it is available for pickup.
$30.00